Your office experience is just as important to us as your surgical result. Attention to detail at every step of your cosmetic surgery experience is the goal of our medical professionals - from your first phone call to us, to your consultation(s), to your surgery and finally with your recovery and follow-up care.
The heart of our practice is our staff - it is the combination of their professional attitude, experience and compassionate nature that sets us apart from the rest. Our patient coordinators, office manager, nurses and skin care aestheticians all play a vital role in assuring that your total experience with us is a positive one. We appreciate the wonderful feedback we get from patients about how well our staff treats them - it is the ultimate compliment!
Our nurses are well-versed about our procedures and services. Because they have worked with Dr. Parrish in surgery, they are very prepared to answer your questions and discuss your concerns. They will also gain your confidence by providing quality nursing care and by being attentive to your needs.
Emphasis is placed on educating you about the cosmetic surgery procedure(s) you are considering. This website can help you learn more about these procedures, the doctor's training and experience, our surgical center and the other services we offer.
Any questions? Please feel free to contact us.
Staff
Debra, RN, PA-C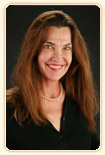 Debra has been with our center since 2003 primarily doing facial injectables. She is a registered nurse and certified physicians assistant who has been in the plastic surgery field for over 25 years. She previously worked in Southern California where she started her experience as an injector. Debra loves the plastic surgery specialty and truly loves what she does. All her patients feel this in her and she is very much appreciated by patients and staff alike. She is kind and compassionate, enthusiastic and supportive, and very experienced and knowledgeable in what she does. She is a joy to have here!
Patty, RN
Patty has been a nurse for over 20 years and graduated with a masters of science in 1990. Patty brings a wealth of experience to our office. She worked in the laser field for three years prior to joining our office over six years ago. She is the laser specialist here at our center. Patty is knowledgeable and talented in her field. From the moment you meet Patty you know you'll receive the best care. That's why our patients love her!
Rosemary, RN, PA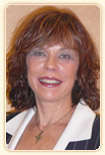 Rosemary is the supervisor here at the office. She has been a nurse and physician assistant for Dr. Parrish for many years. She has worked in all areas at the center including the operating rooms, pre and post op area, and now primarily works in the pre op education area. She enjoys doing the initial consultations prior to the patients meeting with Dr. Parrish. She is a tremendous resource for the other employees, with her wealth of experience here at the center.
Rick, RN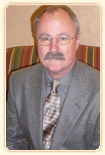 Rick came to our office in 1978 as a surgical assistant. He left for two years to obtain his nursing degree and returned to assume the position of supervisor of the ambulatory surgical center. Besides working as Dr. Parrish's assistant in surgery he is busy running the day to day needs of the center. He is organized and extremely dependable and we benefit greatly from his wealth of knowledge in the surgical area.
Susan, RN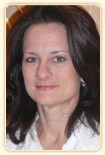 Susan has been a registered nurse for eighteen years and has been with our center for fourteen of those years. Susan is multi talented having worked in the operating room for many years prior to moving to consultations and education of patients. Susan works in the pre-op area now. She is extremely organized and is depended upon greatly for her vast array of knowledge here at our center.
Stephanie, RN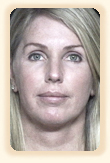 Stephanie graduated from the nursing program at OHSU in 1999. She joined our office in 2003. Stephanie works with patients in the beginning stages of their surgery decisions. She enjoys educating patients about cosmetic surgery. She also works in the operating room and is therefore able to give guidance to patients about the entire surgical procedure. Our patients look forward to seeing Stephanie and her personality keeps us all smiling.
Cara, RN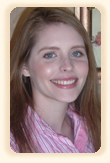 Cara graduated from the OHSU nursing program in June of 2009. She has been working at our center as a Registered Nurse since early 2010. She works as a circulating nurse in the operating room. Cara states she enjoys helping patients feel comfortable through their surgical experience. She likes working as a team member in the surgery center and we are happy to have her on our team!
Tawnya, RN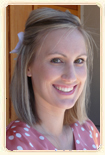 Tawnya joined the Parrish Cosmetic and Plastic Surgery Center in early summer 2012. She is a registered nurse having moved to Oregon from San Diego in 2011. She graduated from nursing in 2009 and obtained her Bachelor's degree in nursing in 2011. Tawnya performs many nursing functions at our center and also helps run our "CoolSculpting" machine. She's intelligent, helpful and a joy to be around!
Chelsey

Chelsey is a licensed Esthetician who has extensive training in skin disorders, microdermabrasion, make-up artistry, and facial and body waxing. She attended the Oregon Institute of Aesthetics and the Oregon Institute of Cosmetology. Chelsey spent the previous 11 years perfecting her trade and taking care of her client's skin prior to joining our office in 2011. Chelsey is caring and genuine and brings with her experience and professionalism that our patients deserve.
Diana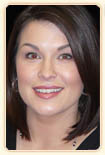 Diana has been at our Center since 2004. She is our front office manager and also handles our billing department. She is multi-talented, super smart, and very informative with our patients in all aspects of their procedures. She is our "go to person" with any questions and we really enjoy having her on our team.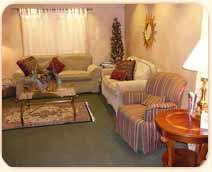 Our Center
You will discover that the Parrish Cosmetic & Plastic Surgery Center is dedicated to the highest standards of patient care and surgical excellence from the moment you walk through our doors. Every aspect of our center was designed with your comfort and safety in mind.
Our newly built center is one of the finest surgical centers on the west coast. The fully accredited operating suites have state-of-the-art surgical equipment and our registered nurses are completely trained in basic and advanced cardiac life support. Since most procedures can be performed on site, a hospital stay is avoided, thereby decreasing your overall costs.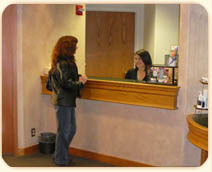 On the day of your surgery, you will enter through our private surgery reception entrance, which is separate from the main reception area. Family members/caregivers waiting for you can relax in our waiting area where a telephone, books and other reading materials are provided for their convenience. A pager will be made available to your caregiver should they need to run errands while waiting for you.
After your surgery, you'll be taken to the recovery area and monitored in a private room. The recovery area was designed so your caregivers may be present during your recovery. Caregivers receive private, individual instructions for your post-operative phase. For an additional fee, we will arrange for a private duty nurse for patients who do not have their own caregiver.
Consultation and Computer Imaging
Have you ever wondered if and how you would benefit from plastic surgery? Our staff is dedicated to providing you with excellent patient care. To attain this goal, an emphasis is placed in getting to know you and making you feel comfortable. We try to address all your questions and concerns and provide you with enough information so that you can make a sound, educated decision. A positive cosmetic surgery experience for you is our objective.
Most patients start the process with a consultation with one of our registered nurses. This complimentary consultation is helpful for those seeking general information about the cosmetic procedures available today. Because our nurses have worked directly with Dr. Parrish in surgery, they are very knowledgeable about the different procedures and techniques. Your medical history will be reviewed, and any questions or concerns you have will be addressed at this time. Photos of previous patients and their results are available for you to view. Then, depending on the procedure, the nurse may recommend a personalized imaging session.
Our patients have responded positively to the use of our state-of-the-art, imaging system. The nurse will start your session by taking photos of you. During your session, she will explain how different procedure(s) and techniques can alter the outcome of your image. Viewing your own image is a great educational tool; it enhances your understanding of the procedure(s) you're considering and can help show you what is realistically possible. You will receive a color copy of your "before and after" photo results. This service is provided to you at no charge.
After your nurse consultation, a consultation with Dr. Parrish can be scheduled. During the doctor consultation, your surgical plan will be developed, a physical exam (if necessary) will be conducted, and the risks and complications of your procedure will be discussed. It is imperative that you share your concerns and questions with them so that your desired surgical results are met. Quotations for the cost of your procedure will be provided and financing options may be discussed at this time. Before you leave, you'll receive personal instructions and detailed information about your surgery, and if needed, a request form for lab work.
We enjoy spending time with our patients and talking about cosmetic surgery... that's why we're here and do what we do!